Bubble Jam, l'émission crossover 100% vinyle, 100% détente…
Tous les mercredis soir de 21h à 22h, le Bubble Jam t'accompagne sur les ondes de PRUN 92 FM pour un voyage d'une heure, à travers le temps, les courants et les continents.
Prend place à bord du navire, et laisse toi guider par l'un de nos capitaines du jour, que ce soit Step Daw, Fran Premiar, K-wat, & LKSB, ou encore régulièrement par un invité issu de la scène nantaise et des environs.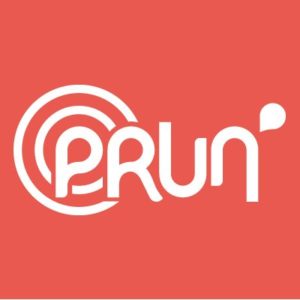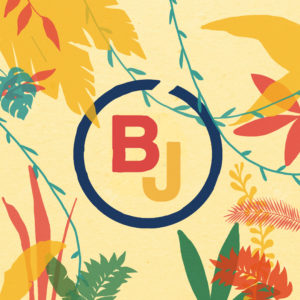 ---
BUBBLE JAM #19 w/ Chilly Jay
---
Mix by Chilly Jay
FULL TRACKLIST:
Bélénou – Yo konpran-n nou ké moli
Eddy Louis – Les éléphants
Sandy B – Sandy B & Msawawa
Felix Feladey – Ashinalele
Charles Niveau – Musique
Dizzy K – Omoge
Mike Okri – Togetehr
Jean-Claude Rodony – Taxi Love
Skandal – Retounin
Denis Couchey Mathurin Desir -Tchimbe
Claude Marcelin – Li dim' kon sa
William Onyeabor – When the going is smooth & good
---
BUBBLE JAM #18
---
Mix by Fran Premiar
FULL TRACKLIST:
Earth Wind & Fire – Zanzibar
Herbie Hancock – Ready or Not
Hi tension – Peace on Earth
Devil's Gun – We got our own thing
Motown Sounds – Bad Mouthin'
Myron E – Do it to the disco
Loleatta Holloway – Hit and Run
Isaac Hayes – Theme from the man
---
BUBBLE JAM #17 w/ Mr Cornelius
---
MIX BY MR CORNELIUS
FULL TRACKLIST:
Ramsey Lewis – Kufanya Mapenzi
Bob Welch – Don't let me fall
Hariri – Elephant
Emma Dorgu – Afro Fever
Willie Loue – Long sland Groove
Buari – Karam Bani
Last Supper – Black Ball
Ned Doheny – To Prove Mu Love
Incarnation – Make you mine
Sugar Baby Weet – Bam Bam Tust
Donké – Dindin Bayo
Keita Paul – Sweet Hastle
---
BUBBLE JAM #16
---
Mix by K-Wat
FULL TRACKLIST:
Dj Sotofett – Meets Abu Sayah Houran (percussion mix)
Selvagem & Carrot Green – Ossain
Osunlade – Macaco Blackman Bano remix
C.K Intimate Patterns – Lucio (Dream Mix)
Carsten Jost – Love
House of 909 – Tribute
Earcandy – Shameless Sellout Mix
---
BUBBLE JAM #15
---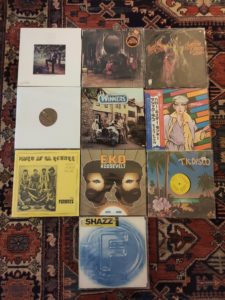 Mix By Lakasbah
FULL TRACKLIST:
Grant Green – Let The Music Take Your Mind
Mtume – Tie Me Up
Peoples Choice – Do It Any Way You Wanna
Teddy Pendergrass – You Can't Hide From Yourself
The Winners – Eternal Revenue
Funky Bureau – Disco Jack
The Funkees – Point Of Non Return
Eko Roosevelt – Manyaka
King Sporty & The Root Rockers – Move And Groove
Shazz – Marathon Man
---
BUBBLE JAM #14
---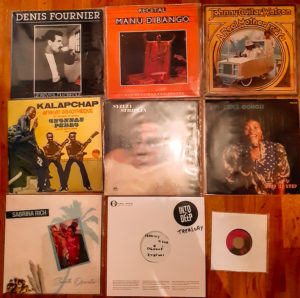 Mix by Step Daw
FULL TRACKLIST:
Evi edna Ogholi – Berlin Conference
Sabrina Rich – Smooth Operator
Lucan Scissors – Nuh Easy At All (version)
Gnonnas Pedro – La musica en verite
Johnny Guitar Watson – Tarzan
Sylvia Striplin – You can't turn me on
Manu Dibango – Etee
Denis Fournier – St Valentin
Francois Ngwa – N'gondjet
---
BUBBLE JAM #13
---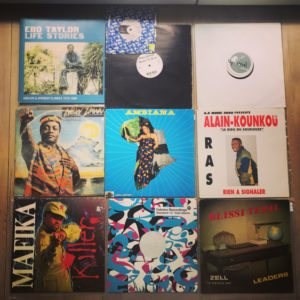 Mix by K-Wat
FULL TRACKLIST:
Ebo Taylor – Heaven
New Dawn – Siyolele
Mafika – Killer
T-Connection – Saturday Night
Manu Dibango & Master at work – New Bell
Ambiana – Samba
Sweatshop – I like it dirty
The Fadderflipers – Don't fear the Funky
Alain Kounkou – RAS 100%
Blissi Tebil – Leaders
---
BUBBLE JAM #12 w/ Atemi
---
Mix by ATEMI
FULL TRACKLIST:
Jocelyne Bière Noire – Baskets
Nazamba feat OBR – The Mills
Top Cat – Bunn The Sensi
Keteis Oyonde – Worship Jah with fear
Beat Pharmacy feat Negus Shabaka – Mental Universe
Flying Rhythms – Blast Head
Mas Suave – ???
Tala AM – I Know What You want
Jane Osborne – African Queen
Cro Magnon – ???
---
BUBBLE JAM #11
---
Mix by Fran Premiar
FULL TRACKLIST:
Cannonball Adderrley – Capricorn
Groover Washington – Winelight
Don Blackmann – Hearts desire
Brass construction – kenny dope mixes two timin lady
Colonel Abrams – Trapped
Steve Harvey – can't go something special instrumental
Tony Grey – You are the one
Universal Robot Land – Disco Boogie Woman
Gary's Gang – Do it at the disco
Ann C Sheridan – Sing it low
---
BUBBLE JAM #10
---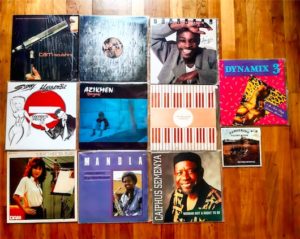 Mix by Step Daw
FULL TRACKLIST:
DJ Cam – Bounce
Maayan Nidam – Merry Go Round
Fellyane Kieta – Angie
Sammy Massamba – Propriété Privée
Azikmen – Carry
….
Mieko Hirota – Jojo
Mandla – Get Together
Caiphus Semenya – Matswale
Crazy – Seal
Valery Btesh & Tangerine – Yragael